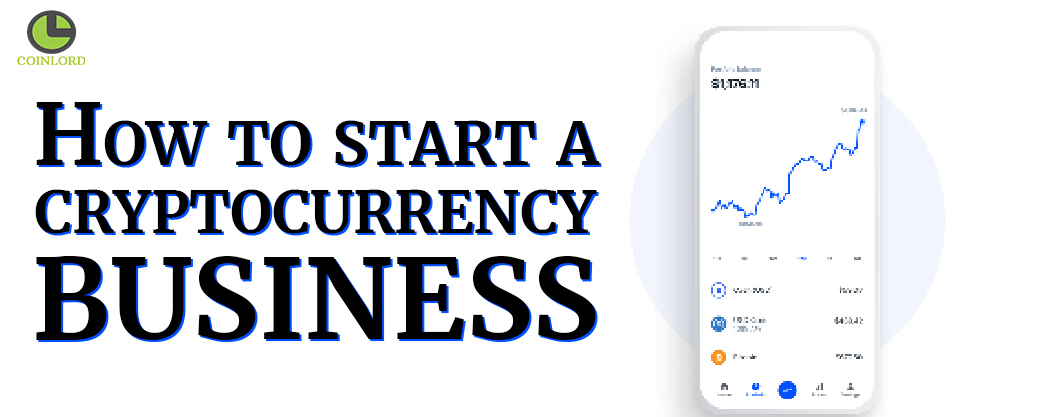 How to start a Cryptocurrency Business?
Do you have any idea how to launch a cryptocurrency company? In just a few years, the cryptocurrency sector has transformed from being a lot of buzz surrounding a pipe dream to a blooming success story.
There are now thousands of crypto assets where there was previously only Bitcoin. And there are no immediate signs that the sector will slow down.
There are more than 18,000 cryptocurrencies as of the first of April 2022, and more are being added daily. Additionally, several cryptocurrencies have market values that are greater than $1 billion.
Additionally, in November 2021, the value of the cryptocurrency market reached $3 trillion.
Many businesses want to join in on the activity and launch their own cryptocurrency as a result of the excitement surrounding cryptocurrencies. Is it possible to launch a bitcoin business?
Yes, in a nutshell, but it requires a lot of preparation.
There are some considerations to make if you want to join the cryptocurrency movement and stop watching from the sidelines and make sure that interest in your cryptocurrency is generated. The necessary details are listed below.
The Distinction between Token and Coin
It's crucial to establish the fact that not all cryptocurrencies operate in the same way before we discuss how to generate them.
Coins and tokens are the two different types of cryptocurrency. It's important to understand the differences between coins and tokens when it comes to building a cryptocurrency because you'll hear about them both frequently.
A coin operated initially on its own blockchain. Examples of coins include Bitcoin, Litecoin, and Binance Coin, each of which runs on a separate blockchain network.
You must therefore create your own blockchain if you have your heart set on creating the coin.
Tokens, on the other hand, are constructed on top of the already-existing blockchain infrastructure that is used to confirm the security of transactions.
Coins, which are widely used, are modern alternatives to paper money. However, tokens—more precisely, utility tokens—are restricted to a single project or entity and signify access to a certain range of goods, services, or discounts.
Creating Your Own Cryptocurrency: Things to Think About
A successful cryptocurrency requires a lot of effort to develop. We cannot minimise the time and financial commitment required to produce worthwhile crypto assets.
Of course, anyone may launch a cryptocurrency, which is why new ones are always emerging. However, just because anyone can design a cryptocurrency does not imply that it is suitable for all users.
The truth is that developing a cryptocurrency is the simple part of the process; the hard part is keeping your asset alive and expanding it over time to give it value.
A cryptocurrency does not immediately acquire value after being created and launched. In actuality, a large number of cryptocurrencies have lost all of their value.
Define your token or coin's characteristics, what makes it unique, and your goals before you fully commit to developing a cryptocurrency.
Additionally, if you're considering developing a token to raise money through an ICO (initial coin offering), you'll need to exercise caution to avoid getting into trouble with the U.S. Securities and Exchange Commission (SEC).
While ICOs are mainly unregulated in the United States, some of them are regarded as securities and must be registered with the SEC or qualify for a registration exemption.
A securities attorney can help guarantee you don't unintentionally break any federal laws because the SEC has been cracking down on fake ICOs.
Starting a Cryptocurrency: The Essential Business Steps
Defining Idea:
The success of your cryptocurrency depends on explicitly defining your targets from the start. Consider your goals and your intended audience before you begin the process. Keep in mind that in order to generate interest in your cryptocurrency, you must offer a value proposition.
White Paper:
Do you want to attract investors to your new cryptocurrency? Then you require a comprehensive white paper. The success or failure of a cryptocurrency can be entirely determined by its white paper. By describing the rationale and the technology underlying your cryptocurrency, a white paper will help provide credibility to it.
Hire a Crypto Audit Company:
Any successful cryptocurrency must have validity and credibility. This is where auditing firms can be useful. Crypto auditing firms like Hacken will examine your blockchain's code and look for any flaws. Using a crypto audit company will go a long way toward giving potential investors reassurance.
Legal Aspect Verification:
Don't forget that the SEC is taking action against fake ICOs, as we have mentioned. One method to quickly experience dealing with the SEC is to omit this stage from the process. It's crucial to be sure you are not unintentionally breaking federal regulations, even with the finest and most legal intentions. It's a good idea to work with a lawyer that has experience handling securities because there are certain ambiguities with cryptocurrency.
Promotion:
The first step in creating a cryptocurrency is. Another is to grow it. There is no "If you create it, they will come" as in "The Field of Dreams." Instead, you must work to promote your new cryptocurrency, which requires creating a marketing strategy that accurately captures the value of your asset. Don't forget to emphasise what distinguishes your coin from the countless other assets available.
Starting a Cryptocurrency: The Costs
Depending on the technique you choose, the cost of launching a coin will vary.
The least expensive solution is to introduce a standardised token on an existing platform. A free crypto token can be created in a matter of minutes by following one of the many online instructions available.
But keep in mind that adding value to your asset requires many steps after its initial development.However, the cost will be substantially higher than "free" if you want to develop a native coin with a new blockchain.
Be Aware of Frauds in Cryptocurrency
Although the world of cryptocurrencies offers a variety of unusual possibilities and chances, it also has a high volatility. And that increases the danger for companies operating in the cryptocurrency market.Cyberattacks on cryptocurrency businesses are common in the booming crypto market. Because they are mostly unregulated, cryptocurrencies have become a top target for thieves.
Cryptojacking, account hacks, mining fraud, and ICO scams have all increased in frequency in recent years.
For your company, launching a cryptocurrency is an investment. Like any investment, you'll want to protect this one from any threats, so do your best to do that as well. So each company plan for launching a cryptocurrency should include a personalised crypto insurance policy.
Conclusion
The last few important considerations when starting a new cryptocurrency firm are that because this industry is so new to everyone, there is a significant shortage of employees that are knowledgeable about cryptocurrencies.
You should stay informed about new developments in the industry as they occur daily. The cryptocurrency industry offers services such as cryptocurrency ATMs, freelance writing, cryptocurrency trading, cryptocurrency asset management, and cryptocurrency legal and accountancy.
These are a few of the services that might be taken into account while beginning a cryptocurrency business.